Financial peace of mind at a critical time
Through employers, unions, and associations, 5Star Life Insurance Company (5Star Life) offers Group Critical Illness Insurance which provides crucial financial protection for first-ever diagnoses of three covered condition groups – cardiovascular conditions, cancer diagnosis, and all other covered conditions. Peace of mind so you take care of your family's financial needs while you focus on treatment and recovery.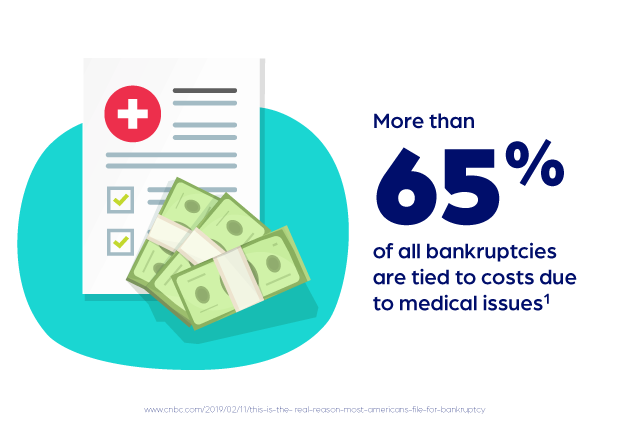 Being sick can hurt your wallet
A critical illness can be devastating, and the associated costs can create a financial strain due to co-pays, high deductibles, exclusions for new treatments, expensive prescriptions, and lost wages.
Product features
Group rates
You cannot be singled out for a rate increase due to health or employment status. Age-banded group rates can only increase on a group basis.
Family coverage
Spouse coverage up to 50% of your coverage face amount or $25,000, whichever is greater. Add a $10,000 benefit for financially dependent children up to age 25.
Keep the coverage
As long as premiums are paid, coverage continues with no loss of benefits or increase in cost if you terminate employment after the first premium is paid. We will bill you directly.
Ease of payment
Convenient payments through your employer using payroll deduction.
Critical Illness triple benefit
You receive a cash payment upon the first occurrence of a covered illness. You can receive up to three (3) times the face amount of the coverage but cannot collect more than 100% of each category. The plan pays regardless of what your primary insurance covers, with no coordination of benefits.
We're here to help
Visit the Support Center to file a claim, make a payment or change to your account, answer questions about your coverage, and more.
Legal disclaimer
Product underwritten by 5Star Life Insurance Company (a Lincoln, Nebraska company). Product not available in all states. Policy #: 5SHIPOL